The Ambassador Program is a core component of the Administrative Transformation Program's people-first mission. A network of highly engaged staff members from across the University of Wisconsin System, the program is designed to guide you through ATP's business process transformation and ERP implementation.
How do they do this? Ambassadors are the first line of communication between their units and ATP leadership. They work with you directly to share information, provide resources, and identify issues and concerns. Most importantly, they ensure your voice is heard within ATP's finance, human resources, and research administration strategy areas.
Ultimately, the Ambassadors strive to promote a culture of change readiness and resilience within their units and across the UW System. In doing so, they help faculty and staff embrace and adapt to a continually evolving work environment.
Who Ambassadors Are
Ambassadors represent a diverse set of perspectives and experiences at all levels across the campuses of the University of Wisconsin System. As champions of change, they are:
Positive and enthusiastic
Their unit's "go-to" person
Solution-oriented
Forward-thinking
Engaged, respected, and influential
Insightful about their unit's organizational structure
Able to engage employees within the finance, HR, and research administration functional areas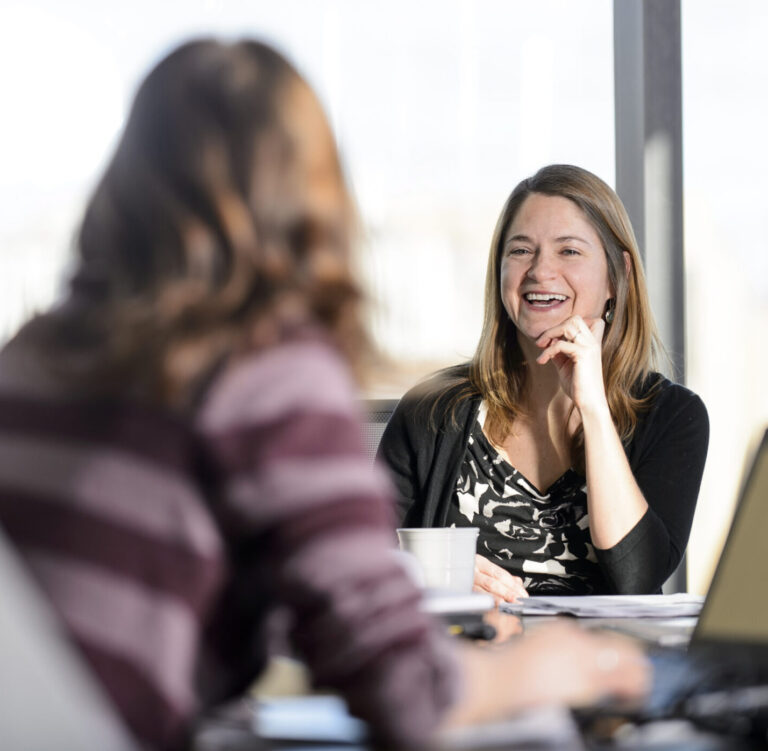 What Ambassadors Do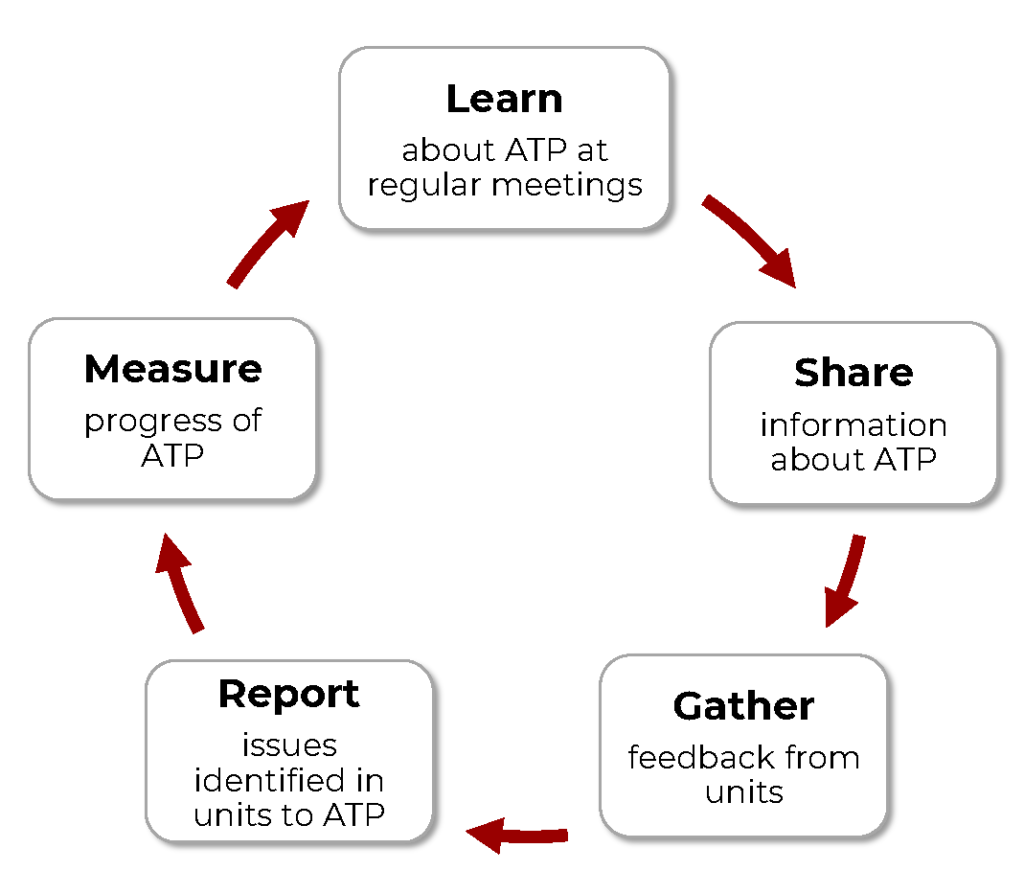 Learn
Ambassadors attend regular meetings, where they get information about ATP activities and develop skills to effect positive change across campus.
Share
They communicate about ATP activities and news to their local units.
Gather
Ambassadors listen to their units and collect feedback.
Report
They share any issues, questions, or concerns from their units with ATP.
Measure
Ambassadors stay up to date on program milestones and track their impact within their units.