ATP's work to streamline our administrative processes is only possible if we have modern technology to support them. This includes the implementation of Workday, an integrated, cloud-based enterprise resource planning (ERP) system, to replace Human Resource System (HRS) and Shared Financial System (SFS).
Implementing Workday will also allow us to retire hundreds of ancillary systems across the UW System. Many ancillary systems were brought onboard to supplement HRS and SFS and will no longer be needed following the implementation of Workday.
The IT Strategy Team's role within ATP is to oversee the Workday implementation, including:
Supporting reporting goals within the HR, Finance, and Research Administration processes for Workday and the information-management system PRISM
Migrating and converting necessary data for use in Workday
Technical testing of the Workday platform, including system testing, integration testing, performance testing, parallel payroll testing, security testing, and user acceptance testing
Evaluating current software integrations and coordinating development of integrations between the UW environment and Workday
Evaluating the need for a workflow and document management system
Coordinating information security and application security for Workday
Managing deployments of configuration and data between Workday tenants
Intentionally designing the user experience within finance, HR, and research administration
As the Workday implementation moves forward, the IT Strategy Team will align its efforts with existing IT initiatives across the System.
ATP is a people-first project. We will work with ancillary system owners to create a plan to evaluate each system's role now and after the implementation of Workday.
What It Means for You
ATP will deliver improvements that will benefit you, your department, and the entire UW System. These are just a few examples.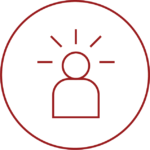 IT Professionals
Ability to provide greater levels of IT customer service
Less time spent on transactional tasks and more time on mission-critical work
Improved rebound rate from unexpected catastrophes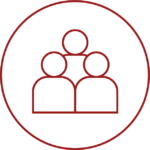 Division and Department Leadership
Access to additional insights for decision-making
Greater capabilities for IT departments to pursue strategic growth initiatives
Ability to support changing needs of business users on demand with supplemental procurement features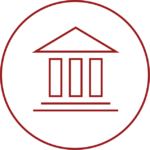 All Faculty and Staff
Universal access to the content and tools needed to perform core Finance and HR tasks with an ADA-compliant ERP
Improved user experience, less downtime, and flexible design approach
Ancillary Systems
ATP's work to simplify the UW System's complex technology environment involves the evaluation of hundreds of third-party systems and "local solutions" — known as ancillary systems — that have been adopted to fill the functional gaps of UW's Shared Financial System (SFS) and the Human Resources System (HRS).
More than 1,600 ancillary systems have been identified through the collaboration of UW's administrative system and business owners and ATP's Finance, Human Resources, Research Administration, and IT Strategy Teams.
These systems are undergoing a lengthy review process that includes rigorous requirements-gathering sessions and a thorough analysis — known as dispositioning — after which each UW institution will assign their systems' final "keep," "replace," or "retire" designations.
At UW–Madison, ATP is partnering with the ERP Ancillary Systems Program (ASP) to complete the disposition process. Visit the ASP website for more information; UW–Madison employees can view their regular status updates on the Ancillary System Program Status Dashboard (UW–Madison NetID login required).
Log in with your UW credentials to see the disposition status for your ancillary system.